Purchase
Ready to purchase your workshop presentation or coaching program? It's easy! Just fill out the form and you will be directed to PayPal to complete the purchase. Please allow up to 2 weeks to receive your files, as it takes us some time to prepare your package.
If you would like to customize your files with your branding or would like to see a sample PPT slide before purchasing, please contact us first.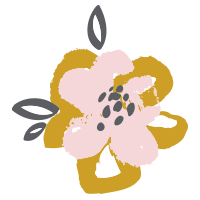 Purchase
Pre-Designed Power Point Presentations and Programs
When purchasing these products, you are acknowledging that you have read and understood the following:

Power Point (PPT) Presentations and Programs are designed packages that you receive as digital files. You will receive both the PPT file for editing to your own liking, as well as a PDF. Files will be zipped and emailed to you. Please allow up to 2 weeks to receive the files, although you will receive a receipt of purchase immediately. You may request a sample slide of your selected presentation before purchasing.
Customize you Package
Files are currently branded with the Via Maria design palette of fonts and colors, but they can be customized with your brand and design styles. For customization, please request an estimate, as it will vary based on the presentation you choose.
Disclaimer
Although these files have been used and tested many times, we can't anticipate how everyone's computer is set up. Files are sold as-is. Sometimes if there is a font used in the file that is not installed on your computer, it may default to something else. These files have been created on a Mac. A PDF file is provided with the package to ensure that you can see the true design of the file, and then you may troubleshoot anything that has not translated well in the PPT file.

No refunds will be given.
"Happiness is not in money, but in shopping."