Schedule
We are here to support you, whether through education and trainings, or as a consultant on call to help when you need it.
Here are some of the ways we support our clients:
The Business of Yoga & Ayurveda: A free entrepreneurial workshop open to anyone in the healing arts looking to launch a new business or gain insights for a current business. Free and open to the public, registration required.
Learn Over Lunch: a series of workshops about marketing and design topics, open to the public but free to Via Maria clients.
Via Maria Support Package: Monthly online support group, bring all of your questions, frustrations and get real-time help with your website, design or marketing projects. Open and free only to DIY clients, Design Retainer clients and Mini & Maxi WebCare clients.
Branding and Marketing Coaching: Creative brainstorm session to generate ideas for your branding and marketing strategies. These are billed hourly or packages are available.
One-on-One Training: Need help with something specific? Whether it's your website, social media, newsletter, Power Point presentation or anything else, book a session to work through the task at hand. The session price includes your training and any work that we do together, it's all included.
Want to be in the know of all our upcoming events and helpful articles?
Subscribe to our newsletter for updates. We don't have enough time to spam you, so don't worry!
The Business of Yoga & Ayurveda
February 9, 2023 • 7pm CST
Held online with Zoom, this will be an interactive session
FREE!

Join us for a 90 minute discussion filled with tips and strategies for running your Yoga & Ayurveda (or other healing modality) business. Learn about necessities for set-up, branding, marketing, networking and being a business that people want to recommend.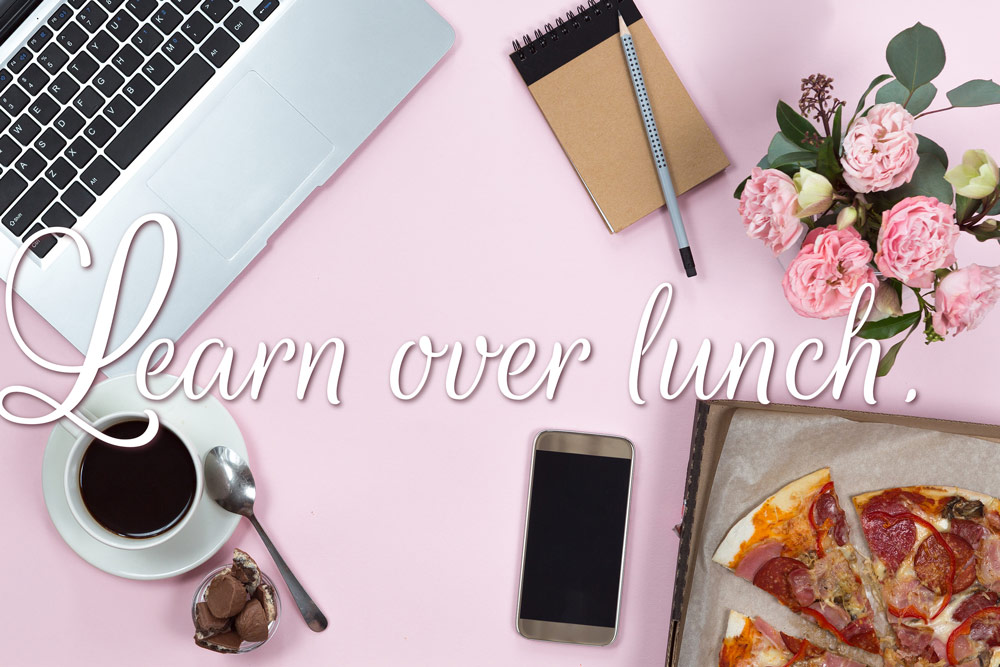 Learn Over Lunch
Monthly Marketing & Design Workshops
60-minute online workshops $25, open to the public
FREE for Via Maria clients

Learn more about various topics in design, branding, website design, marketing and social media. These are great for the DIY'ers and anyone interested in learning more about developing a solid brand for your business. Each month offers a new topic.

THURSDAY MARCH 23, 2023 • 12pm CDT
Creating a Brand: Developing the Personality of Your Business

THURSDAY APRIL 20, 2023 • 12pm CDT
Working in WordPress: A Beginner's Guide to Starting and Updating a Website. Learn about themes, which plug-ins to use and lots of other tips and tricks that will help you develop your website.

THURSDAY MAY 18, 2023 • 12pm CDT
SEO (Search Engine Optimization): Optimizing Your Website for Better Organic Search Engine Results and Leads

THURSDAY JUNE 22, 2023 • 12pm CDT
Branding Guide: Creating a reference guide for words and visuals, the manual to your company's complete image and personality!


"Creativity is seeing what others see and thinking what no one else ever thought."