Graphic Design
Embellish everything.
We love design. We get that there are other important aspects of marketing, but if you value creativity above all else, you'll love what we do!
Using experience, skill, and intuition, we can translate the essence of your organization to images, fonts, and colors in an influential way for your audience to understand.
The creative services we offer:
branding
logo design
business cards
business stationery
leave-behinds, postcards, rack cards
event flyers & posters
social media tiles
signage
print ads
book covers
--- It's in the Details
Where to Start
Logo and Branding Design
Every business needs a compelling logo that represents its mission and essence. This requires strategic creative work with styles, colors, fonts, and icons. Together we develop concepts and ideas that bring your brand to life through words and visuals, which may include things like:
logo
tagline
style guide
icon library
stocky photo library
custom photo library
headlines
30-second introduction (elevator) speech
Once these key elements are place, then it's time to move on to the next steps of your branding development, such as printed materials, website and social media.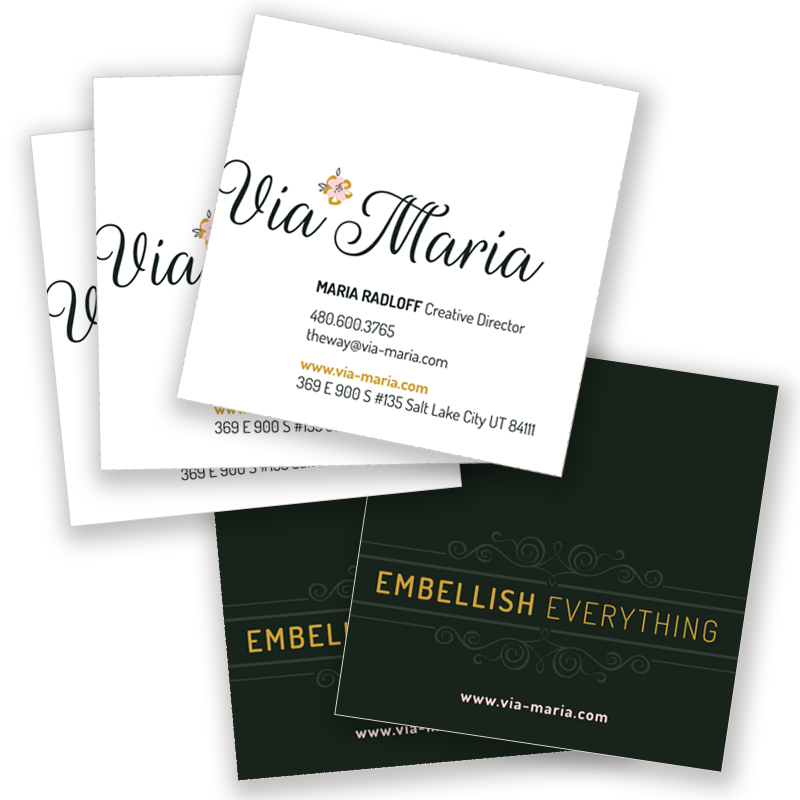 Although we are located in Salt Lake City, Utah, we do travel to other locations across the US, especially Phoenix, Arizona and Milwaukee, Wisconsin! And, of course, we do most of our work via the internet and telephone, so regardless of your location, we are pros at doing design work remotely, keeping it affordable and easy. We do love to meet our clients in person, so if we are traveling to your city, we will for sure stop by!
"A true artist is not one who is inspired, but one who inspires others."